LOICZ Books and Reports
Megacities and the Coast, Routledge, 248 pages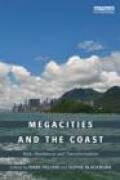 Megacities and the Coast
Megacities and the Coast
Risk, Resilience and Transformation
Edited by Mark Pelling, Sophie Blackburn
Routledge – 2013 – 248 pages

Based on a major international study, this volume provides a synthesis of scientific knowledge on megacity urbanization on the coast, environmental impacts, risks and management choices, including a focus on adaptation, mitigation and disaster risk management. It is the primary output of a major international scientific project sponsored by the International Geosphere Biosphere Programme, the Land-Ocean Interactions at the Coastal Zone programme of IHDP/IGBP, and others. It brings together the work of over 60 contributing authors and an international review board.
It presents the international policy and academic community with an unbiased and high quality assessment of the state-of-the art in areas of social-ecological systems interaction. One of its main messages is that while we know a great deal about megacities of more than ten million people and about urban processes, and about coasts and their physical and ecological processes (aquatic, physical and atmospheric), there is relatively little work that focusses primarily at points of intersection between large-scale urbanization and the coast. The book responds to this gap by providing the first global synthesis of megacity and large urban region urbanization on the coast. Its focus is on environmental and development challenges, climate change and disaster. It is interdisciplinary and brings together world recognised scientists (including many IPCC lead authors) on urban climate and atmosphere, disaster risk management, demography and coastal environments.


Read more and/or buy on Routledge website:
Estuaries of Australia in 2013 and Beyond. Springer, Dordrecht, 292 pp.
Estuaries of Australia in 2013 and Beyond
E. Wolanski (2013)

This book is sponsored by LOICZ, ECSA and EMECS. It is a synthesis of the environmental status of iconic Australian estuaries and bays by eminent Australian scientists. It suggests what Australian estuaries will look like in 2050 and beyond based on socio-economic decisions that are made now, and changes that are needed to ensure sustainability.
The book addresses the questions: Is Australia's rapidly growing human population and economy environmentally sustainable for its estuaries and coasts? What is needed to enable sustainable development?


Read more and/or buy on Springer website:
Risk and Management of Current and Future Storm Surges
Risk and Management of Current and Future Storm Surges
Hartwig Kremer · Robert Nicholls · Beate M.W. Ratter · Ralf Weisse Editors


Storm surges represent a major hazard for many coastal regions worldwide. The 1953 and 1962
catastrophes are well remembered in Europe, and recent incidents in Bangladesh and Myanmar
caused over 100,000 casualties. Developing innovative responses and overcoming the frequently
fragmented discussion about this global phenomenon and its regional implications call for improved
knowledge of present risks and future conditions based on sound interdisciplinary approaches.


Read more and/or buy on Springer website:
State of the Arctic Coast 2010 – Scientific Review and Outlook. Published online by IASC, LOICZ, IPA and AMAP
State Of The Arctic Coast 2010
The report focuses on sensitive coasts and thus represents an update of the two previous reports covering the entire Arctic region that examine the impacts of climate change, "Arctic Climate Impact Assessment" (ACIA, 2005), and the current social processes, "Arctic Human Development Report" (AHDR, 2004). It draws an initial interdisciplinary picture of the scientific understanding of the interplay between humanity and the rapidly changing nature on the coasts.
State of the Arctic Coast 2010 – Scientific Review and Outlook
Carbon and Nutrient Fluxes in Continental Margins
The book is the result of collaboration between the Joint Global Flux Study (JGOFS) and Land-Ocean Interactions in the Coastal Zone (LOICZ) projects through the Continental Margins Task Team (CMTT) and written by 188 contributors. It represents a milestone in bringing together the open ocean and coastal zone communities and provides results that set the stage for future work in continental margins, particularly in LOICZ, IMBER (Integrated Marine Biogeochemistry and Ecosystem Research) and SOLAS (Surface Ocean -Lower Atmosphere Study).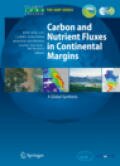 Carbon and Nutrient Fluxes in Continental Margins
A Global Synthesis
Series: Global Change - The IGBP Series
Liu, K.-K.; Atkinson, L.; Quiñones, R.; Talaue-McManus, L. (Eds.)
2009, XII, 500 p. 278 illus., 90 in color., Hardcover
ISBN: 978-3-540-92734-1
139,05 €


About this book

The book provides best estimates of carbon and nutrient fluxes in seven types of continental margins. In each type, these fluxes are reported in detail individually for 3-7 representative geographic regions, each of which is characterized by concise descriptions of the physical and biogeochemical settings. Drawn from the regional synthesis, a global synthesis is put together for carbon fluxes exchanged between continental margins as a whole and the atmosphere and between that and the open ocean. Global syntheses on sediments and nutrients discharged to the ocean from land are also provided in the book. To guide future research on continental margin biogeochemistry, the book also elaborates on a few critical themes that emerged in recent years. One of these is the human impact on the continental margin biogeochemistry, which accentuates the need to include human perturbation of the system in future research. Thus the book represents the state-of-the-art knowledge on the subject, which will be needed for all researchers on continental margin environmental issues.
Carbon and Nutrient Fluxes in Continental Margins
Coastal Fluxes in the Anthropocene
Coastal Fluxes In The Anthropocene
Coastal Fluxes in the Anthropocene
The Land-Ocean Interactions in the Coastal Zone Project of the International Geosphere-Biosphere Programme
Series: Global Change - The IGBP Series
Crossland, C.J.; Kremer, H.H.; Lindeboom, H.J.; Marshall Crossland, J.I.; Le Tissier, M.D.A. (Eds.)
2005, XX, 232 p. 121 illus., 69 in color., Hardcover
ISBN: 978-3-540-25450-8

Written for:
For scientists and researchers in the fields of oceanography, geoecology and nature conservation
Order book at Springer
Download
Gef-booklet
A Management Perspective
UNEP/GEF-LOICZ

The role of the coastal ocean in the disturbed and undisturbed nutrient and carbon cycles

A management perspective
Gef-booklet